General Info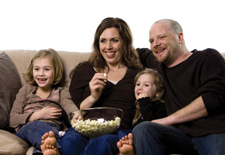 Meeting with the doctor
X-rays and reports
Office hours, appointments
Emergencies
Professional fees
Referrals
Insurance, Co-payments, deductibles
Work-related
Prescription renewals
Forms
What to bring

Meeting with the doctor
Each of our physicians at Metro Anesthesia and Pain Management sees patients in our convenient offices on a regular basis. Visits with the physicians normally are done on an appointment basis, unless it is an emergency situation. Our office requires a referral from your primary care physician or specialist.

A sincere attempt is made to adhere to the appointment schedule. Unfortunately, patients do not have emergencies or complications on schedule, so delays are sometimes unavoidable.

Enclosed is a new patient packet , including a questionnaire, general information form, and HIPAA for you to complete and bring with you at the time of your appointment. The information will be placed in your medical record. A complete and accurate questionnaire will assist us in serving you better.

You will also need to bring your health insurance cards and photo identification so we may copy them for your file. If there is ever any change in either your health insurance or personal history, please notify the office by phone, when you visit, or come for an appointment.

X-rays and reports
If you have had x-rays, MRIs, or treatment by any other physician or hospital for your chronic pain, a copy of the x-ray or MRI report along with a copy of any previous treating physician's opinions should be faxed to our office or accompany you to your appointment. This information is a necessary part of your appointment. This information can be very helpful to the physician in prescribing a course of care. Simply contact your physician or hospital to have them faxed prior or to have the information ready for you to pick up and bring with you to your appointment.
Back to top

Office hours, appointments
Regular office hours are 8 a.m. to 5 p.m. Monday through Thursday and 8 a.m. to 4 p.m. on Friday.

Calls for appointments need to be made during our regular business hours by calling 515-221-9222 for our West office or 515-261-7246 for our East office. If you are requesting an appointment for a work-related injury, please make sure the office is advised of this. If you are unable to keep your scheduled appointment, please notify us at least 24 hours in advance so that we may use the time for other patients.

If you are new to our office, please complete the new patient packet and bring it with you to your appointment. If you are unable to complete ahead of time, please arrive 30 minutes prior to your scheduled appointment to complete these forms.

Emergencies
Call immediately if you have an emergency medical situation, regardless of the hour. Our office phone numbers are 515-221-9222 for West office and 515-261-7246 for East office.

After normal office hours, call 515-246-9333 and our answering service will take your message. The physician on call will return your call as soon as possible.
Back to top

Professional fees
Our fees are based on the services performed by our physicians. Payment is expected before your visit with us and can be made with cash, check, debit card, or MasterCard, Visa or Discover credit cards. Should payment be a cause of financial concern for you, arrangements can be made in advance by contacting our billing office at 515-963-9464.

Referrals
Some insurance companies now require a referral from your primary care physician before seeing a specialist. If your insurance carrier requires a referral, please make sure you have obtained this referral number prior to your appointment.

Insurance, Co-payments, deductibles
Our physician specialists have arrangements with several insurance plans for direct payment of your medical costs to Metro Anesthesia and Pain Management, LLP.

Those insurance plans currently include: Medicare, Medicaid, all Wellmark plans, Healthcare Preferred, CIGNA PPO, Primary Care, Open Access, Tricare, United Healthcare, United Healthcare of the River Valley and Coventry. Because participation with insurance carriers changes periodically, please contact the office if your insurance carrier is not listed.

You should note that very few insurance companies pay all the costs associated with your medical care. Most will have some type of deductibles, co-pays, or other guidelines. Nevertheless, the entire medical fee is your responsibility.

We do file insurance claims with most insurance carriers. However, our contract to provide your medical care is with you and not your insurance company. Therefore, you are responsible for full payment of your account with us for whatever your insurance does not cover. Not all insurance companies send your benefit payment directly to us. Consequently, you may be asked to pay for your office visits at the time of your appointment with us. Please be prepared to pay all co-payments at each appointment. If you do not have insurance, please be prepared to make payment in full. You are welcome to speak with either offices or billing office directly to inquire about fees, payment plans, etc.
Back to top

Work-related
Insurance companies require that you report work-related injuries to your employer before you seek medical attention. All medical care and treatment must receive prior authorization by the employer or the workers' compensation carrier. Please make sure your appointment and/or procedure are approved prior to your visit.

Prescription renewals
Prescription refills may be requested from 9 a.m. to 4 p.m. Monday through Thursday only. Please call one week prior to your last dose. You may contact our office or have your pharmacy request your refill. When calling, please have the name of your prescription, and the name and phone number of the pharmacy you want contacted for the refill. Please click on the following link to view our complete policy .

Forms
Disability and Family Medical Leave forms, along with other kinds of forms that request information from us regarding your medical diagnosis and/or treatment plan, will be completed at an office visit with your provider. Please contact our office to make an appointment to have those forms completed.

What to bring
Please bring the following with you to your appointment:
• Insurance card
• Photo identification
• Medication list
• Copies of x-rays or MRI scans related to your current condition.
• A referral number, if required, by your health insurance company.
Back to top