Pain Services
Pain Management Clinics Acute and Chronic Pain Services
We have multiple locations to serve our patients.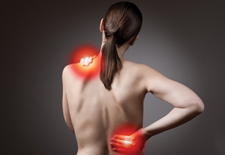 We can arrange for consults at either location for your convenience. These clinics offer a full range of services to meet the needs of all patients with pain disorders. Dr. Quam and Dr. Spellman each have a pain clinic one time a month at Dallas County Hospital (DCH) in Perry, Iowa. Dr. Ransdell has a pain clinic twice a month at Boone County Hospital in Boone, Iowa. To schedule an appointment for DCH, please call our main office line at 515-221-9222. To schedule an appointment for Boone, please call our East office at 515-261-7246. Consults and procedures are available Monday through Thursday, 8:00 am to 5:00 and Fridays, 8:00 am to 4:00 pm.

Our goals are to help you:
Develop an individualized treatment plan
Decrease your level of pain and suffering
Return you to your maximum level of functioning and independence
Help you restore your quality of life
Provide knowledge to you and/or family
Learn new coping skills
Conditions treated at Metro Anesthesia & Pain Management LLP include: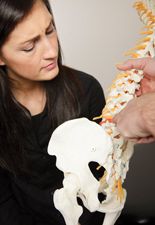 Neck and Back Pain
Pain Related to Herniated or Bulging Disks
Work Related Injuries
Facial Pain
Motor Vehicle Accident Pain
Cancer Pain
Neuropathy
Phantom Pain from Amputations
Reflex Sympathetic Dystrophy (RSD)/Complex Regional Pain Syndrome (CRPS)
Sympathetically Mediated Pain
Post Surgical Pain
Post Trauma Pain
Whiplash
Headaches
Sciatica
Shingles
Post Herpetic Neuralgia
Extremity Pain
Disk Degeneration
Facet Pain
Spinal Stenosis
Radiculopathy
Fibromyalgia
Arthritis
Orthopeadic Conditions
Trigeminal Neuralgia
Acute and Chronic Pain
Anesthesia for Complex Radiological Procedures including interventional procedures such as the TIPS procedure for transhepatic shunting in cirrhosis.

Acute Pain Service
This is a service we provide on a consultation basis at our locations. Our service is staffed by physicians and nurses who are well versed in the management of acute pain problems. Consults are available Monday through Thursay, 8:00 am to 5:00 pm, and on Friday, 8:00 am to 4:00 pm.

Pain Management Procedures
In most cases, consults and procedures can be completed the same day or within 24 hours.
Radiofrequency Ablation (Denervation) – Cervical, Lumbar, and Sacral
Lumbar/Cervical Epidurals
Facet and Medial Branch Blocks
Cervical Epidural Injections
Cervical & Lumbar Sympathetic Nerve Blocks
Trigger Point Injections
Small, Large, and Intermediate Joint Injections
Sacroiliac Joint Injection
Cervical/Thoracic Epidural (single and continuous)
Lumbar/Sacral Epidural (single and continuous)
Greater Occipital Nerve Block
Brachial Plexus Block
Suprascapular Nerve Block
Intercostal Nerve Block
Cervical and Lumbar Facet Blocks
Transforaminal Nerve Blocks
Stellate Ganglion
Sympathetic Nerve Blocks
Celiac Plexus Block
Implantation of Epidural Catheters
Sphenopalatine Ganglion
Spinal Cord Stimulator Implantation – Dr. Christopher Stalvey, Dr. James Sykes and Dr. Clay Ransdell
Vertebroplasty - Dr. Christopher Stalvey